Local Advisory Board
Cumbria Education Trust is actively recruiting new Local Advisory Board (LAB) members:
Are you enthusiastic about the success and well-being of the School, its pupils and its staff?
Would you like the opportunity to work alongside other members in the best interests of the School and its community, and be part of a team who actively promote and support the School's vision and values?
Formerly known as the Governing Body, the Local Advisory Board (LAB) is crucial in helping our school to raise their standards. A variety of professionals, business people, educationalists and parents, volunteer their time and expertise for the benefit of our young people. Harnessing their talents and recognising the impact that they have is critical.
There are three different types of LAB members:
Sponsor Board members (term of office 4 years, appointed by the CET Board)
Parent Board members (term of office 3 years, appointed by the CET Board)
Staff Board members (term of office 3 years, appointed by Staff election if there is more than one nomination)
If you are interested in being a part of a successful, well run school by joining our Local Advisory Board, please contact Mrs L Hewson (Clerk to the Trust Board and LABs) lhewson@cumbriaeducationtrust.org or telephone 016977 45300.
__________________________________________________________________________________
Members of the LAB:
Sandy Todd, Chair of LAB
Sandy has worked in Education in a variety of roles for 35 years, now lives near Kirkby Stephen with her husband and has two grown up children of her own. She started her career as a teacher in a Secondary school in the Outer London Borough of Havering and moved to Cumbria in 1986 to take a one year temporary post at Kirkby Stephen Grammar School. The temporary role was made permanent and Cumbria became a permanent home. Whilst at Kirkby Stephen she took on the role of Assistant Headteacher with responsibility for Primary School Liaison. This led to a continuing admiration for and interest in the work of our Primary School Colleagues. Varied promoted posts followed in Barnard Castle, Cumbria Children Services, and secondary schools in Dalston near Carlisle and Workington. Sandy left full time work in schools in September 2015 but remains very busy and still spends much time in schools across Cumbria.
Sandy has always believed that as adults and especially as teachers we must strive to help children and our staff to be the best that they can be in all situations and help them to acquire the skills and qualifications to be able to choose what they want to do with their lives and the contribution they make to society. At present Sandy continues her passion for making a positive difference to schools and young people through her own consultancy work in supporting School Leadership Teams to improve their schools by providing bespoke support and professional development to middle and senior leaders. She is also the Executive Officer for the Cumbria Association of Secondary Headteachers.
Sandy loves the natural environment, wildlife and the garden, is a keen sports and outdoor activities fan and participant and plays an EB base in the Kirkby Stephen Silver Band, and hates having her photograph taken!
Being part of the Cumbria Education Trust is a great opportunity for Tebay School on our improvement journey and Sandy is looking forward to working with fellow LAB members to take advantage of the opportunities this will present for our staff and students.
___________________________________________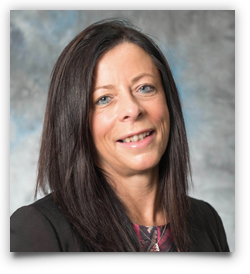 Lorrayne Hughes, CEO Cumbria Education Trust
Lorrayne is a successful and outward facing CEO of Cumbria Education Trust. Cumbria Education Trust is one of the first school based MATs in North Cumbria.
Lorrayne passionately believes in inclusion and that all children deserve a high quality education – children are firmly at the heart of all her strategic decision making.
Lorrayne took up her first Headship at William Howard School in Cumbria in 2007. In January 2014 she was commissioned by the Local Authority to bring about rapid improvement in two special measures schools in Workington, Cumbria. One of the schools was removed from Special Measures within 20 weeks. Ofsted commented on Lorrayne's success in December 2014 "Your vision is clear: to build sustainable improvement across the schools for the long-term benefit of students and the Workington community".
Following this secondment Lorrayne took up the role as CEO of the Trust.
Lorrayne believes in a school led system for school improvement based around autonomy and accountability. She was Chair of CASL (Cumbria Alliance of System Leaders) for many years and is passionate about system leadership and what that can bring to the school improvement agenda. She strongly believes that schools are better working together and that collaboration can make a difference to all involved.
____________________________________________
Alex Beardmore, Interim Headteacher
Alex is currently Interim Headteacher of Tebay Primary school and Interim SEN Primary Lead.
Alex began her primary teaching career in 1998, and then took up various leadership roles including EYFS and Key Stage 1. As a Deputy Headteacher, she helped to lead the school from Special measures to Good.
Alex began to lead SEN across the school and developed a passion for inclusion, believing every child has a right to high quality education. Alex is a qualified SENCO and has led development of SEN across a variety of schools and academies.
Throughout various leadership roles Alex believes children and their needs should be at the heart of everything a school does.
____________________________________________


June Lowther, Staff LAB Member
June has been teaching at Tebay Primary School since 2012. During that time, June has taught EYFS, KS1 and 2. June has developed the outside provision for the EYFS and worked hard to develop all areas of the curriculum.
June was previously a governor for Tebay School. She is passionate about the school and the community. June is looking forward to being a part of the school moving forward with Cumbria Education Trust.
____________________________________________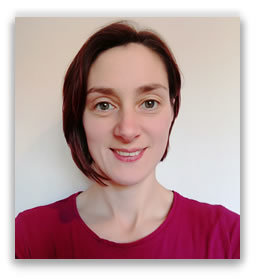 Julie Foster, LAB member
Julie is a very active member of the community and is involved in many local groups and fundraising committees, including the Friends of Tebay School.
Julie has lived in the Tebay area all her life and attended Tebay Primary School herself, before going on to Kirkby Stephen Grammar School. Her A Levels in chemistry and biology gave her a love of science which has led to her current job working as a Q.A. Technician in the laboratory at Princes Ltd.
Julie has three children, two of which attend Tebay Primary School and one at secondary school. She believes that the school is a very important part of the community and is passionate about helping the school to grow and offer the best possible education and experiences for all the children in the village.
____________________________________________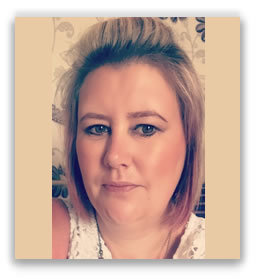 Rachel Lowis, Parent LAB member (Safeguarding Lead)
Rachel was brought up in Cumbria and attended school in Kendal. Her husband attended Tebay Primary School himself, and they now have two children of their own at Tebay Primary School. Rachel wants to help the school develop and grow as part of Cumbria Education Trust, whilst retaining its place at the heart of the village. She has spent many hours with the school over the 6 years she has been involved with Tebay Primary as a parent helper and a member of the Friends of Tebay School and values the level of teacher input and support the children get at a small rural school where the teachers know the all the children as individuals.
Rachel's professional experience is as a Probation Officer having worked for the National Probation Service for the last 12 years. She hopes to bring her skills and knowledge of safeguarding to the role of LAB Member. She also has a keen interest in anti-bullying policy, child mental health and the development of effective practice around intervention and response to bullying.
____________________________________________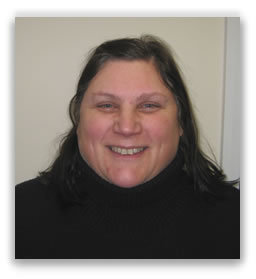 Cathrine Mooney, Parent LAB member
Cathy has worked with children for nearly 30 years from nursery work to individual childcare, and through this experience she feels she has gained an insight into what benefits children. Cathy also has a knowledge of safeguarding. She was part of a the governance structure at Barnardos and Sure Start, and as a member of their Parents' Forum, Cathy dealt with enhancing the services for 0-19 year olds. Cathy has a daughter aged 10 who attends Tebay school.
______________________________________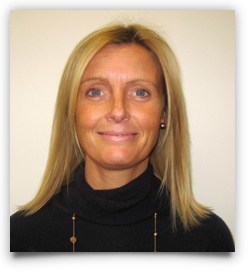 Maria Graham, Clerk to the LAB